Review Details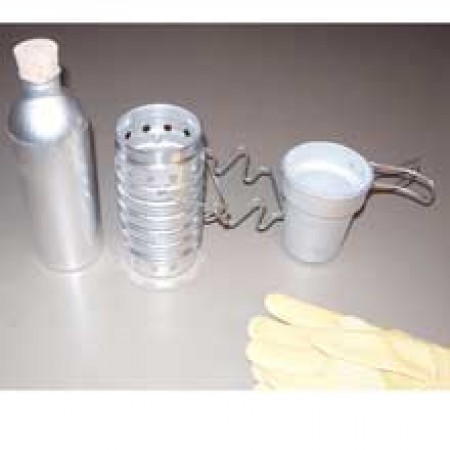 Swiss Military Volcano Stove Mess Kit/Cup and Corked Bottle
Product Review (submitted on February 19, 2011):

Starters: dry moss, Germ-x alcohol wipes. Wood chips and small branches. Burns hot and fast.

Also works with fuel gels: Sterno 2.6oz or Notkocher M71 (need to be less the 3 inch across to fit inside). Problem is it has to slide in from the top of the stove and taken out the same way.